---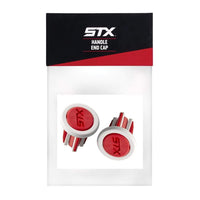 The next greatest end cap? We think so. We've watched the discontinued Gait Cork End Cap sell day in and day out. When we first saw this one from STX, it was love at first sight.
Snap Fit end cap offers a lightweight, durable alternative to excess tape.
Key is removable with a flathead screwdriver for re-use.
Fits most 1 inch diameter shafts.